Deleting a Stock Movement Session from the Layer
It is possible in the Layer to delete stock movement sessions that have no reconciled items, reasons for deleting these session include:
Creating the wrong session, e.g. you session may have errors within it
The stock is no longer required e.g. cancelled orders etc.
Created in error e.g. duplicate etc.
Deleting a stock movement session:
1. Log into the Layer
2. Open the

module tab
3. From the options on the left hand side select

4. You will now be directed to the Stock Movement Manager page from here select Resume Existing Session
5. You will now be presented with a list of all sessions that have been created within the Layer and the following info will be displayed:
Type: The type of session that was created e.g. Book Out ( Manual), Book Out (Shipment), Customer Return (IN) and Delivery
Timestamp: The time and date of when the session was created to help you locate it
User: The user who created the session
P.O.: The P.O. reference that has been assigned to the session if applicable
Items: The number of items associated with the session
Reconciled: The number of items reconciled with the session, you will not be able to delete sessions with reconciled items.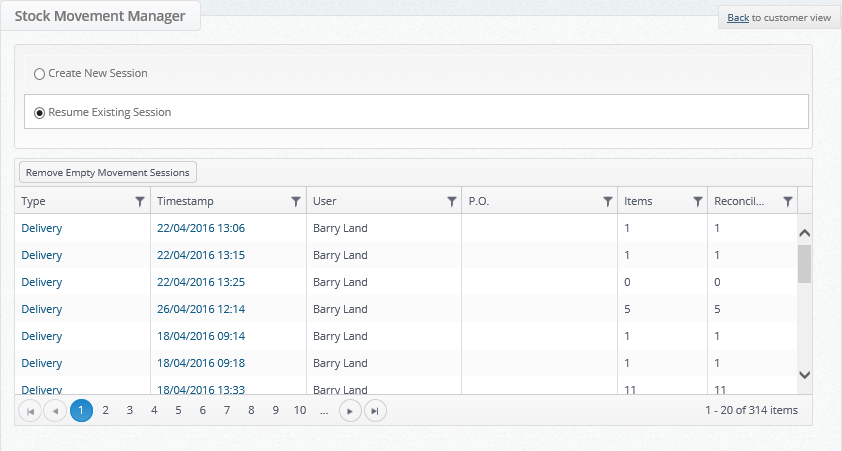 6. Locate the moment session that you wish to delete and click into it via the Type option
7. You will now be directed towards the Stock Movement Session page, on the left hand side of the screen you will see the option to delete the session, remember you can only delete sessions with no reconciled items: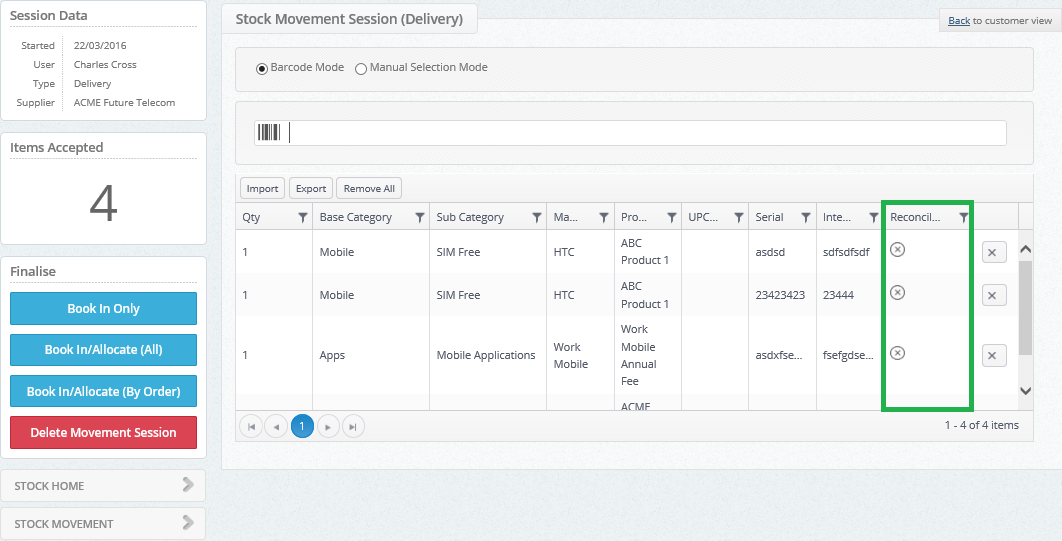 8. Before you press
, make one final check to ensure you are deleting the correct session.
9. Once pressed you will be prompted to ensure you wish to delete the session, press OK: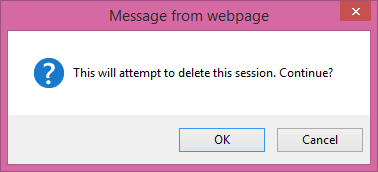 10. If your session is successful you will see the following message:

If you try to delete a stock movement session that has reconciled items, you will be presented with the following message:

Deleting individual items from a stock movement session:
If you have added an item to a stock movement session in error then the individual line can be deleted rather than the whole session, to do this follow these steps:
1. Open your stock movement session
2. Press the

button on the item: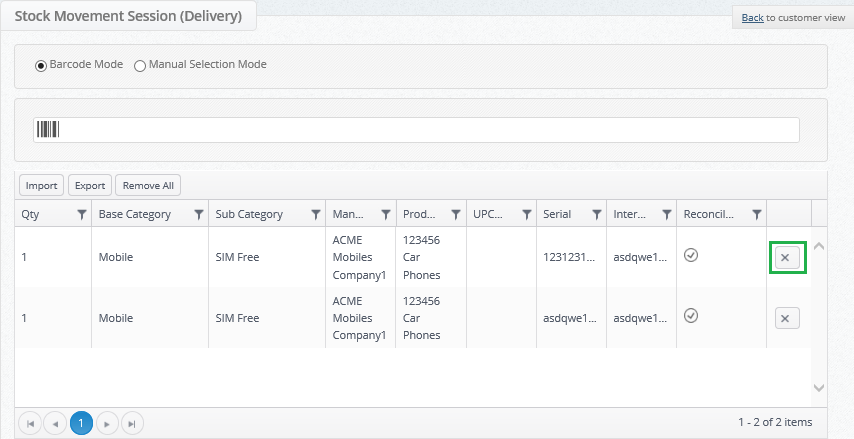 3. You will then be prompted to ensure you want to delete the item: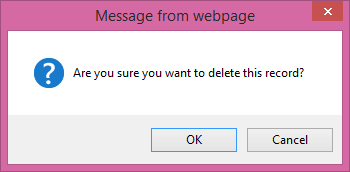 4. Press OK
5. You item will now be deleted
Remove Empty Movement Sessions
Users will note that above all of the movement sessions there is the option to remove any empty movement sessions:
This will allow users to remove any empty sessions that have for any reason not been fulfilled and have no items associated with them, to do this follow these simple steps:
1. Press

2. From here you will be prompted to ensure you want to follow this action:

3. Press OK
4. You will now see a notification on the right-hand side of your screen documenting the number of Movement sessions with no associated items that have been removed:

5. You will also see that the number of stock movement sessions tallied on the bottom right has reduced to reflect the new total or stock movement sessions: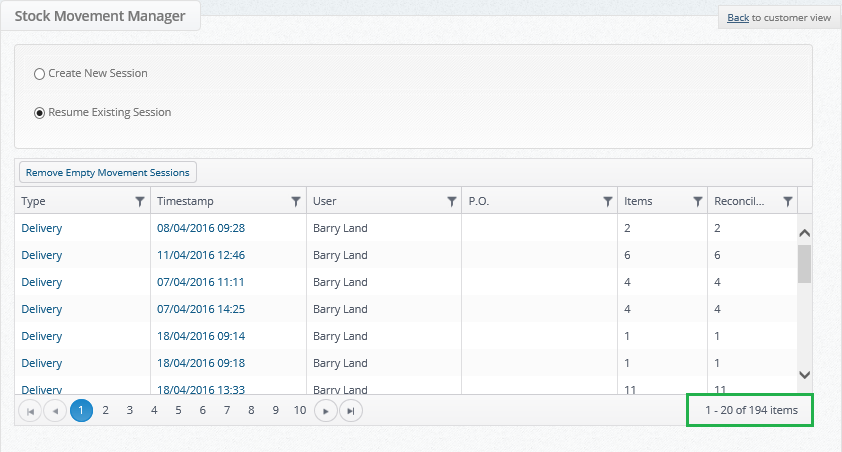 ---
Author: Natasha Cox