Understanding Opportunities: How to link an opportunity to an expiry
This feature is useful for both presales and sales staff as it links any expiry information captured to an actual opportunity.
To link an opportunity to an expiry date users will need to follow these steps:
Log into the Layer
Open the appropriate lead or customer record
Open the Expiries tab
Users can now add a new record or locate an existing expiry
Under the Opportunity column heading users can then select the appropriate opportunity to assign to the expiry. Any opportunities created within a record will be available within this drop down menu. Once selected press to save any changes.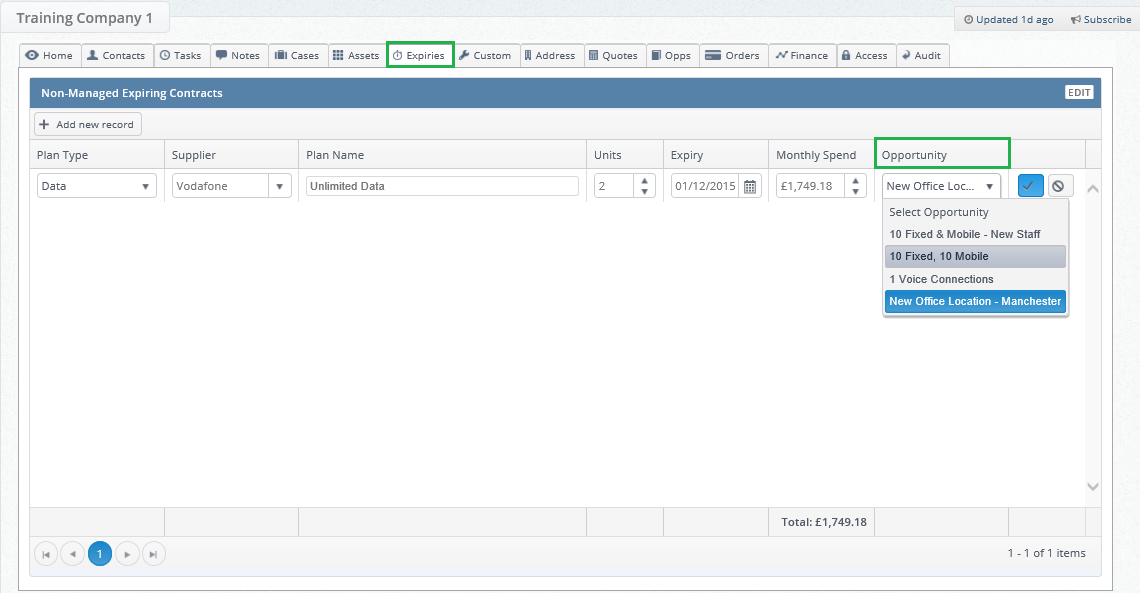 Further Information:
1. How to create an opportunity
2. How to link an opportunity to an appointment
---
Author: Natasha Cox