How to restore a core work stack
How to restore a core work stack

First you will need to select the module you the stack is detailed in. In our example we are going to restore the work stack for 'Products in Stock' which is detailed in our stock module.

As this is a core stack which has been deleted you will find this stack stored in the hidden stacks tab, please click on this tab.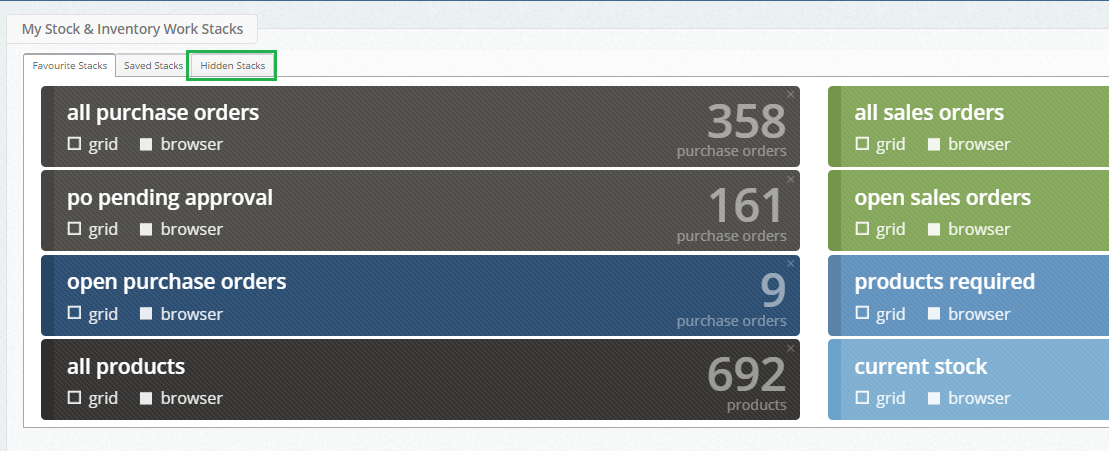 This will then present you with the following screen

As you can see from the image the stack is detailed here, to have this restored to your favourites stack screen simply click on the X at the far right as indicated below

You will be asked if you wish to show this stack please select 'OK'

Once you have selected this you will notice the stack is no longer detailed on the page.

Please select favourite stacks

You will now need to refresh your screen, once you have refreshed your screen that stack will be populated on your favourite stacks again.
---
Author: Natalie Dryburgh