Quotation Authorisation without rules
N.B. This article is about quote authorisation not the quotation approval feature. For more information on customisible rules and the approval manger please contact your Layer account manager.
Quotation Authorisation without rules
Quotation authorisation feature is designed for sales managers and directors to authorise all quotations created on The Layer. Exceptions can be given to users via 'Quotation Authoriser Override' permission. This permission will allow users to produce the quotation without managers authorisation.
Permissions
- Quotation authoriser - Users in this group can authorise quotations
- Quotation authoriser override - Users in this group can create quotations that do not require authorisation

Requesting Approval
Users without the override permission will need to request an authorisation before sending the quotation to a customer.
Producing a quotation which has not been authorised yet will prompt the sales users to request authorisation as shown by the screen below.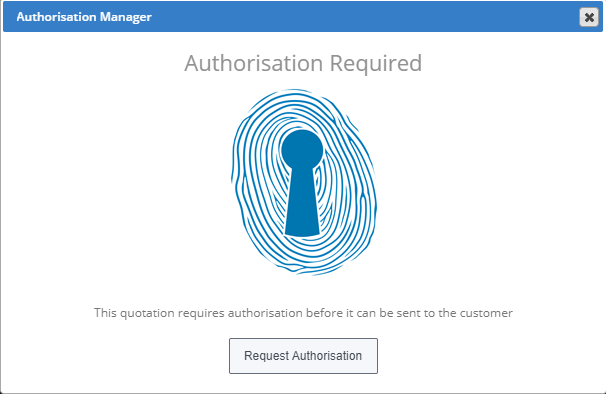 Users can add supporting comments into 'Quotation Notes' if they want to explain reasons for providing discounts, funds etc.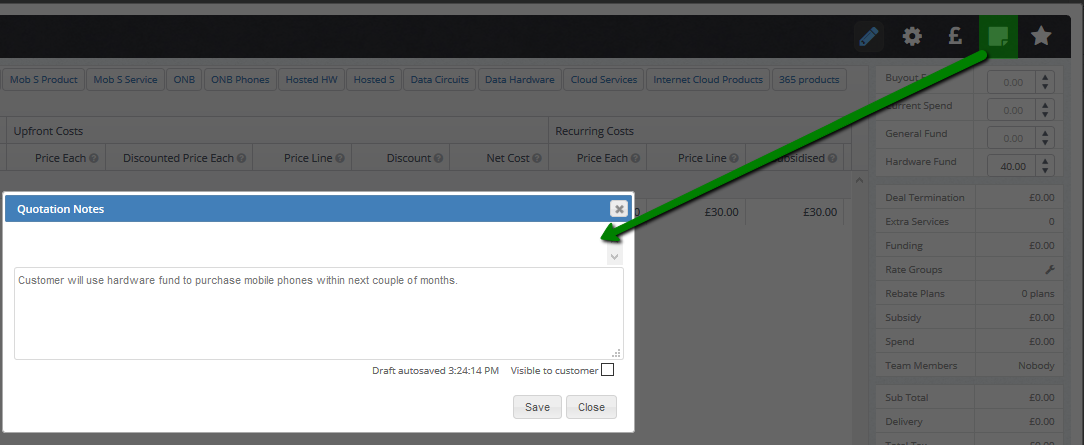 An email will be triggered as soon as the user clicks on the 'Request Authorisation' button. The notification email will be sent to all users with permission 'Quotation Authoriser'.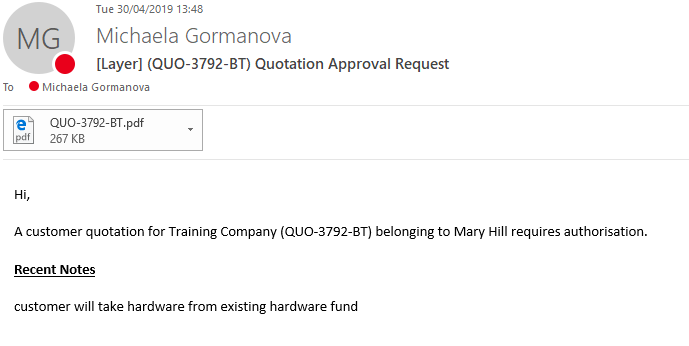 Authorising Quotations
The quotations which require manager's authorisation can be viewed via a widget called 'Quotation Authorisation Requests'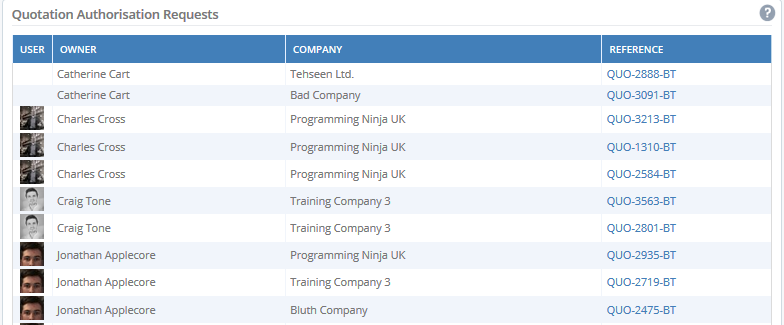 Or directly from the email notifications.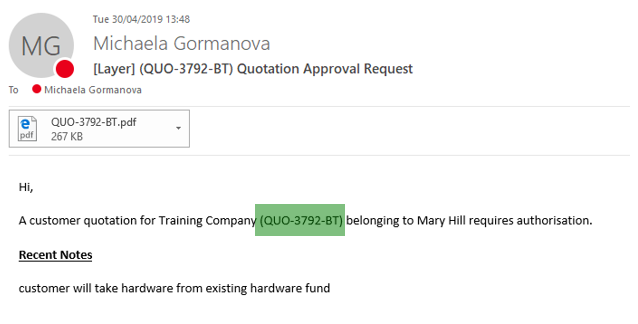 Before you approve or decline the quotation you can add a note to 'Quotation Notes' if you want to advise the sales user of the reasons for approving or declining the quote.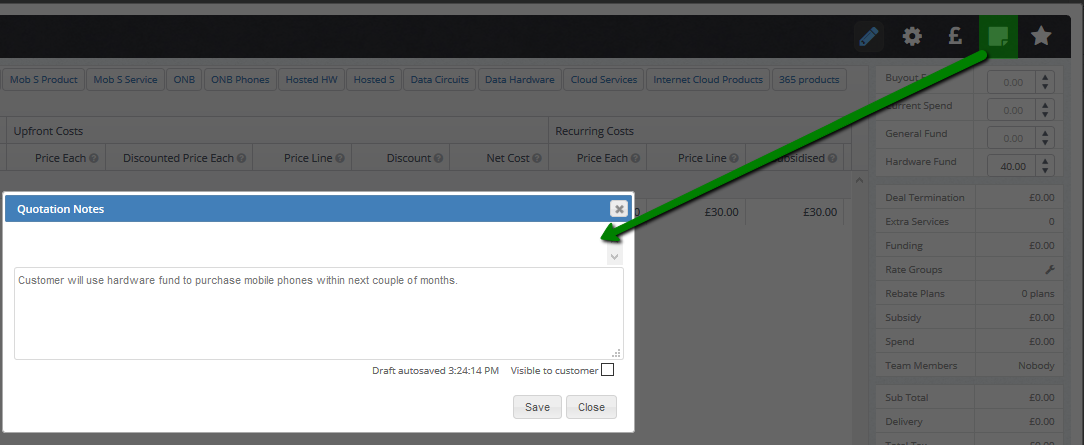 To authorise the quotation, click on the 'Authorisation' button as per below image.

You will be presented by the screen below. Decide on which action you want to take (Approve or Decline).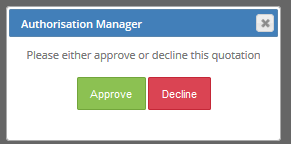 The pop-up message will advise you about quotation approval status being updated now.

This will trigger relevant email template to the quotation owner and all 'Quotation Authorisers'.
Quotation Declined email example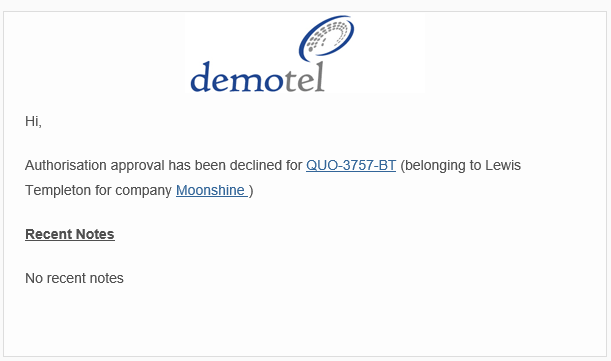 User will not be able to produce the quotation, instead will be presented by this message.

Quotation Approval email example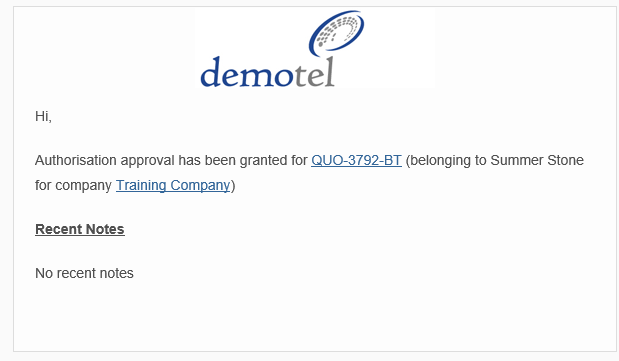 Revoke authorisation
Once the quotation has been authorised you can still revoke it via the same 'Authorisation' button in the quotation.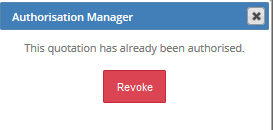 N.B. Re-approval of the quotation will be required every time there is a change made to the quotation.
Related Articles
If you would like to set up the quotation authorisation on your instance please follow our KBA here or contact your account manager who will be able to help you with the set up.
---
Author: Michaela Gormanova