Reassign the parent records from task stacks
To allow managers and users to manage their workload easier we've added an option to reassign parent records while reassigning tasks to another user.
As a manager you can create tasks stack for your team for example all phone calls due this week. If one of the users has too many calls scheduled for that week you can reassign these to another user together with the lead or customer record.
See our example:

Gery Nethill has got four calls to make, however Mary Hill only one. We can therefore reassign some of the calls to Mary.
Select which task you would like to reassign and click on Reassign button, the following screen will appear: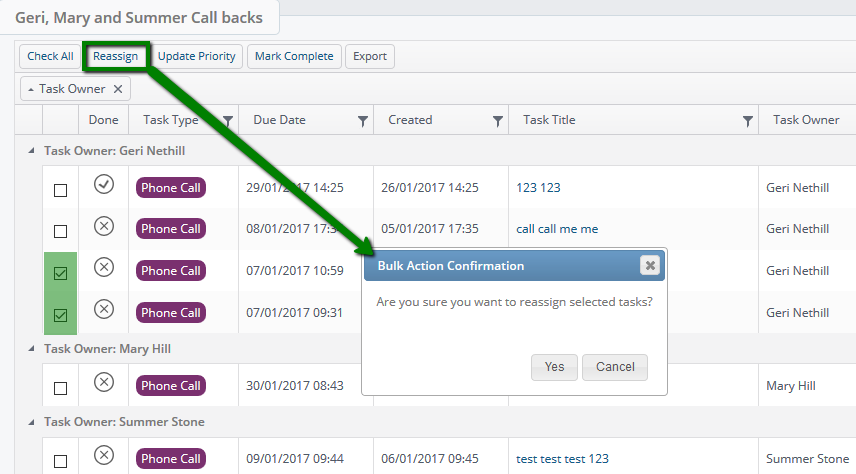 Confirm by clicking on 'Yes'.
You will now be presented by the below window, select the assignee from the drop down list, and select parent owner option.
In our example we are reassigning tasks which are linked to the lead record therefore we have chosen option 'Reassign Lead Owner', this is to ensure that the person has access to the full record: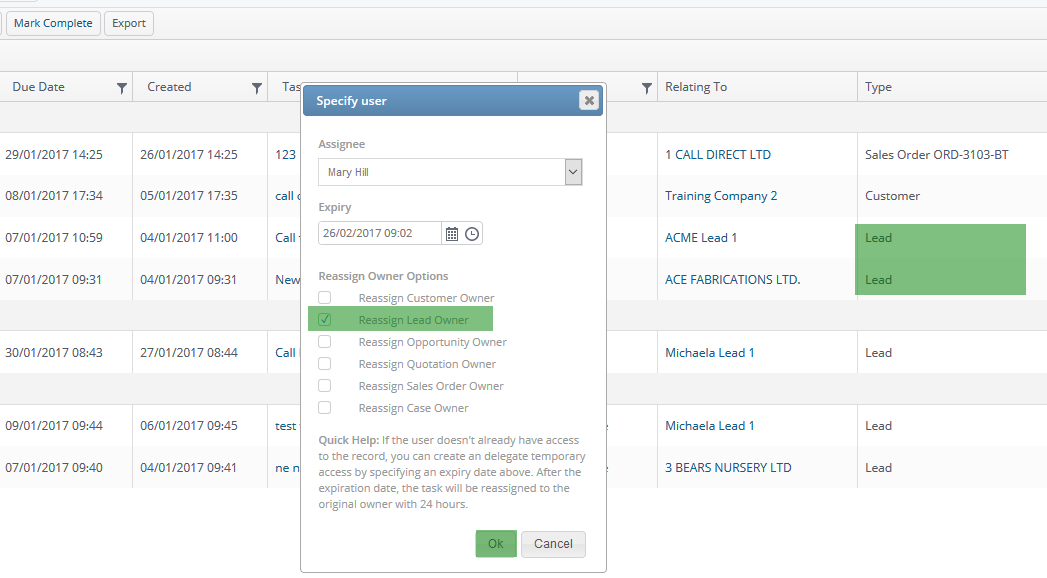 The task type in the stack will advise you of which parent record the task is linked to. If the task is linked to lead or customer record you can chose to reassign owner of the lead or customer. However if your task is linked to an opportunity, sales order or case you will also be able to reassign owner of the opportunity, sales order or case.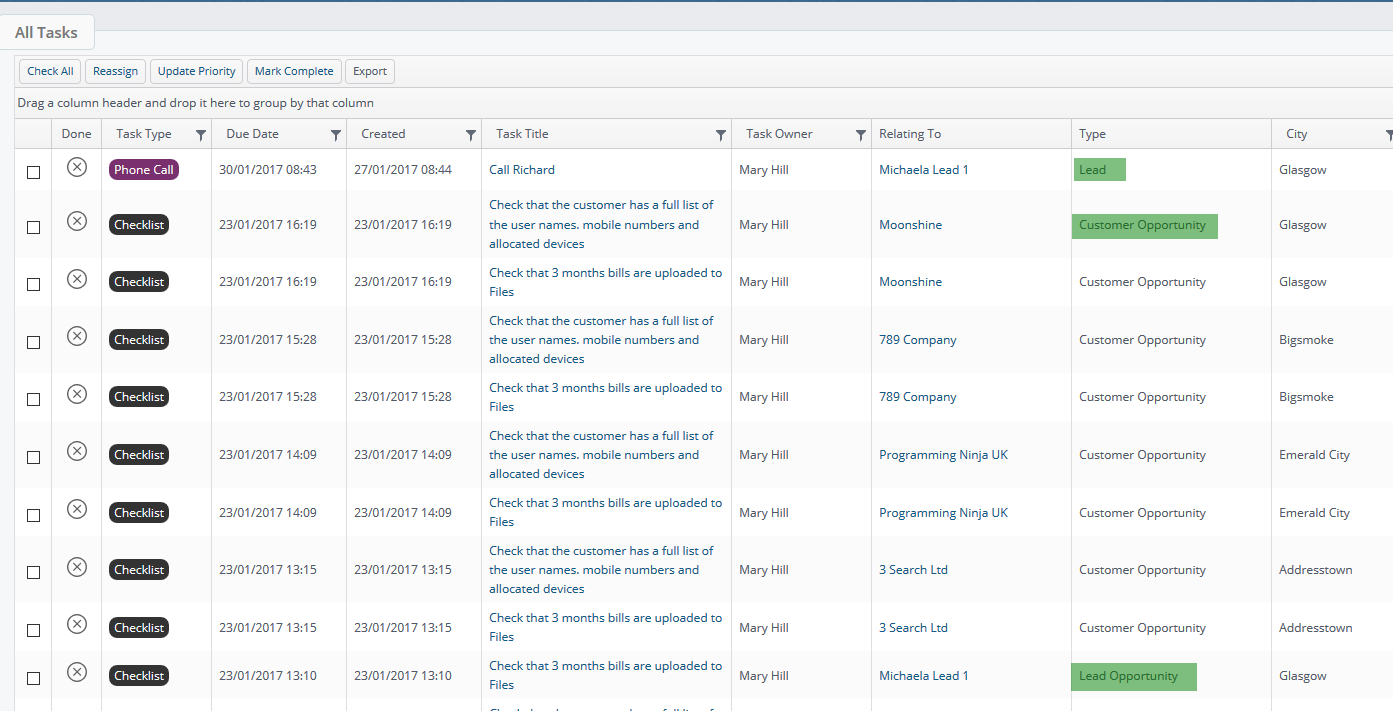 Once the tasks are reassigned the users will receive relevant email notification:
Tasks reassigned notification: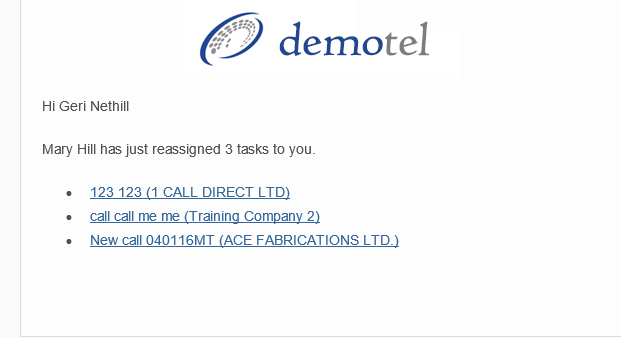 Customer reassigned Notification :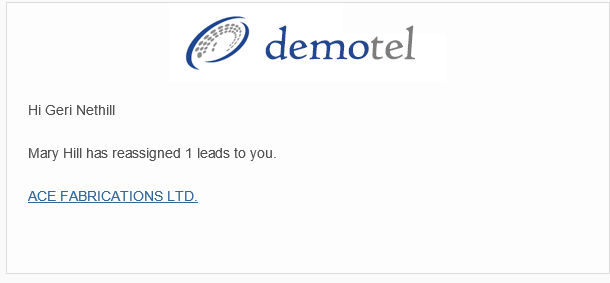 ---
Author: Michaela Gormanova